Masks are now optional in BJC HealthCare facilities
If you prefer to wear a mask, they are available at our entrance hygiene stations.
Learn more here.
Family Care Birthing Center Visitor Information
Effective immediately, visitors to Memorial's Family Care Birthing Center must be 12 years of age, including siblings. Cold and Flu/RSV/COVID-19 has hit the St. Louis-Metro region. To protect the health of our patients, we will be restricting visitation in the unit. Protecting our patients is our top priority. We apologize for any inconvenience this poses for your family. Please let us know of any questions or concerns.
Making Your Healthcare Our Top Priority
From our excellent hospitals with skilled doctors and staff to our specialized centers and services, Memorial is an ever-evolving system for better healthcare in your community.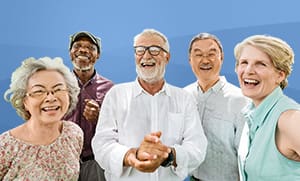 Learn all about our community's health and wellness, see how we compare against state averages, and more.