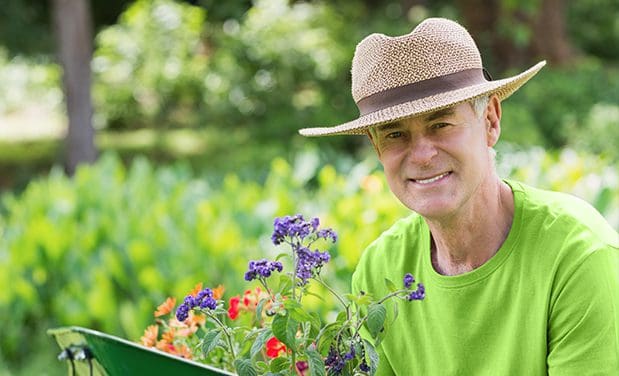 Memorial Hospital Belleville offers the Center for Diabetes Education for patients with diabetes.
Whether you are newly diagnosed with diabetes or have been living with the disease for years, you can turn to Memorial Hospital Belleville's staff for diabetes education and support. We're here to provide exceptional healthcare and compassionate service any way we can.
What Is Diabetes?
According to the American Diabetes Association (ADA), diabetes is a disease in which the body does not produce or properly use insulin, a hormone that is needed to convert food into energy.
Type 1 diabetes results from the body's failure to produce insulin. While 5 to 10 percent of patients with diabetes suffer from type 1, according to the ADA, approximately 29 million Americans have type 2 diabetes (of that about 8.1 million are undiagnosed), a condition that results when the body fails to properly use insulin. In addition, there are 86 million Americans with pre-diabetes.
Some Symptoms of Diabetes
Frequent urination
Excessive thirst
Extreme hunger
Unusual weight loss
Increased fatigue
Irritability
Blurry vision
If you're experiencing these symptoms and think diabetes could be the problem, make an appointment with your doctor today!
Understanding Diabetes Is Key
Many patients with diabetes do not realize that proper instruction and management is essential in order to minimize the disease's long-term complications.
Patients need to be educated about how serious diabetes really is. It is a lifelong, chronic disease that can cause problems like kidney failure, blindness, heart disease, and stroke.
Understanding the causes and symptoms is the first step toward decreasing the chance of developing such complications.
Self Management Training Reduces Complications
Although diabetes is a lifelong disease, people with diabetes can take the steps to manage it and prevent serious medical problems. Managing diabetes involves balancing diet, physical activity and medications.
Though diabetes cannot yet be cured, self-management training is recommended by the American Diabetes Association to reduce or prevent serious medical problems.
Memorial's Center for Diabetes Education teaches you the self-management skills to help you manage diabetes and improve your quality of life. Our classes include information about:
Diabetes disease process and treatment options
Nutritional management
Physical activity
Medications
Monitoring blood glucose
Acute complications
Chronic complications
Psychosocial issues and concerns
Health and behavior change
Meet Our Certified Diabetes Educator
Tami Johnson MSN-RN CDCES
Certified Diabetes Care and Education specialist
Belleville Memorial Hospital
618-257-5861

Clinical support line
M-F 8:00 am – 4:30pm
618-381-1876
Experience: 30 years as a Registered Nurse with specialties in the areas of Critical Care, Cardiology and Emergency Medicine.
Qualifications specific to diabetes: 4 years of experience working with Endocrinology in an inpatient setting. Started with Memorial Hospital one year ago, seeing patients during hospitalization at Memorial Belleville and Memorial East.
Education and certifications: Masters Degree in Nursing with emphasis on education. Board certified by the American Association of Diabetes Educators as a Diabetes Care and Education Specialist.
Resources
Connect With Our Center
If you would like diabetes management assistance through Memorial's Center for Diabetes Education, please ask the physician who manages your diabetes care for a referral. Your doctor must refer you to Memorial's Center for Diabetes Education. You and the educator will develop a personalized care plan and your progress will be reported to your doctor.
Our diabetes self management program consists of a one-on-one visit with a diabetes educator followed by group classes. In addition to your classes, Memorial offers individual appointments with our Registered Dietitian and is recommended by the American Diabetes Association.
For more information or to make an appointment, please call (618) 257-4800.