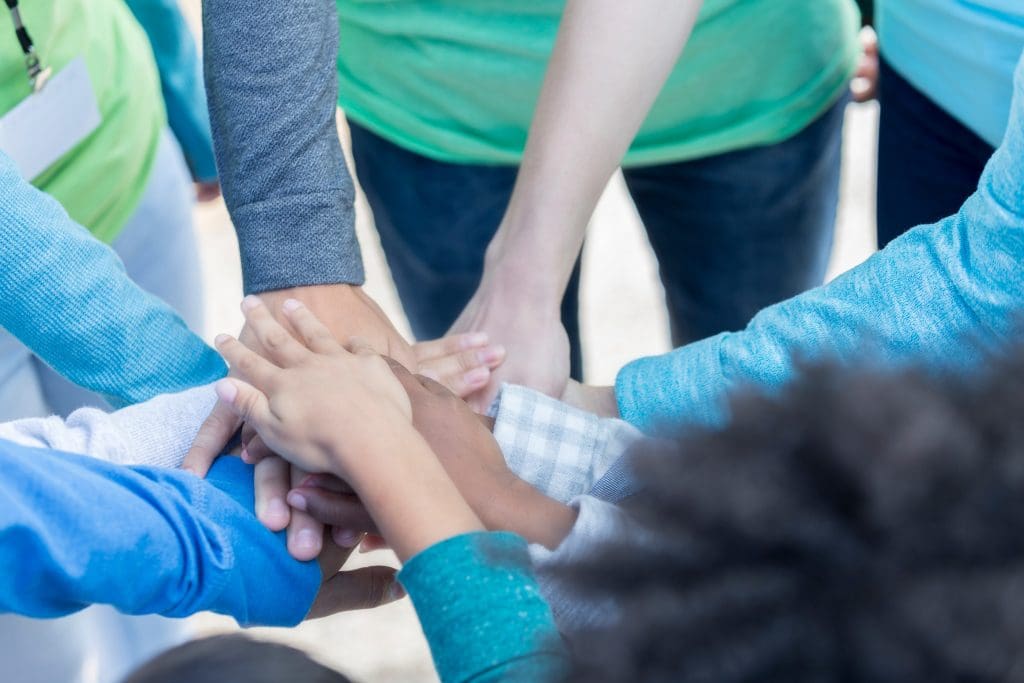 The Circle of Excellence recognizes individuals, businesses and organizations whose charitable gifts affirm their belief in Memorial Hospital's Mission to provide excellent healthcare programs and services.
The Memorial Circle of Excellence recognizes friends and supporters of Memorial Foundation and Memorial Hospital who contributed to the Hospital between January 1, 2022 and December 31, 2022. Subsequent gifts will be recognized in future issues. Listings are based on the cumulative annual total of each contributor's gifts to Memorial Foundation.
Categories
Sustaining Gifts—contributions of $50,000 or more
Leadership Gifts—contributions from $20,000 to $49,999
Founders Circle—contributions from $5,000 to $19,999
Investors Circle—contibutions from $2,500 to $4,999
Partners Circle—contributions from $1,000 to $2,499
Sponsors Circle—contributions from $500 to $999
Contributors Circle—contributions from $125 to $499
Friends Circle—contributions from $1 to $124
The Board of Directors wishes to extend a sincere thank you to these good citizens, neighbors and friends whose gifts help continue the tradition of healthcare excellence that Memorial Hospital has provided since 1958.
While every effort has been made to assure accuracy in this listing of contributors, errors do occasionally occur. If your name has been omitted or listed incorrectly, please accept our apology and contact the Foundation office so we may correct our records.
Sustaining Gifts
Memorial Hospital Auxiliary
Leadership Gifts
Founders Circle
Bethesda Health Group

Ms. Wanda and Mr. Rodney Boatman

Gould Flooring Services

Mr. and Mrs. Robert Graebe, Jr.

Greensfelder, Hemker & Gale

Mr. and Mrs. Bob Harms

Holland Construction Services

Impact Strategies

Memorial Group, Inc.

Twin Lake Trucking
Investors Circle
Breakthru Beverage

Dr. and Mrs. James J. Clanahan

Grimm & Gorly Florists

Hank's Excavating & Landscaping, Inc.

Hinshaw & Culbertson

Mr. Michael Kors and Mr. Lance LePere

Mr. Brian C. Mann

Mr. and Mrs. Michael McManus

Midwest Elevator Company, Inc.

Mr. and Mrs. Rudy Schwartz

The Fource Group

The Rehabilitation Institute of Southern Illinois

Mr. and Mrs. John C. Ziegler
Partners Circle
All American Painting Co., LLC

Mrs. Lisa L. Altland

Mr. and Mrs. Ryan Altmansberger

Ameren Illinois

Anonymous

Bank of Belleville

Bank of O'Fallon

Drs. Kevin and Sarah Barnett

Doug and Geri Boyer

Busey Bank

CliftonLarsonAllen

Focal Pointe Outdoor Solutions

Dr. and Mrs. Randolph M. Freeman

Mr. and Mrs. Roy Gray

Mr. and Mrs. Gary Guthrie

Ms. Teresa C. Halloran

Mrs. Karen Hangslegen

Mrs. Dana P. Hehmann

Heros In Style

Mr. and Mrs. Edward A. Hoering

Huntleigh Securities Corporation

Icon Mechanical Construction & Engineering LLC

Johnson Controls

Mrs. Jean Joseph

Lowry Electric Company

Mr. and Mrs. Jeffry R. Lutz

Memorial Hospital Medical Staff

Morrison Management Specialist, Inc.

Mr. J. Patrick Mulcahy

Neville, Richards & Wuller, LLC
Siteman Cancer Center

Rev. Douglas Stewart

TeamHealth

Mr. and Mrs. Gary Theobald

Mr. Roland Thouvenot

UMB Bank

Rev. and Mrs. Red Wehrenberg

George Weis Company
Sponsors Circle
Mr. and Mrs. Thomas G. Barnett

Mr. and Mrs. John Bartley

Mr. Paul Bugie

Clinical Radiologist, SC

Mr. Evan Evans

Mr. Reginald Farrar

Go Yoga! Express

Dr. and Mrs. Jay W. Haines

Hock Mechanical, Inc.

Kaskaskia Engineering

Ms. Diane M. Kizziar

Ms. Betty Lehr

Mr. and Mrs. Michael W. Leopold

Mathis, Marifian & Richter, Ltd.

Mrs. Rebecca Olroyd

Schmitt Chevrolet, Inc.

Mr. and Mrs. Jack Schmitt

Dr. and Mrs. James Taylor

Greg and Anne Thomure

Ms. Betty Ann Keller Timmer

US Bank

Mr. and Mrs. Terry Walther

Mrs. Cindy A. Wilson
Contributors Circle
Abbott EMS

Mr. Matt Bader

Mr. Daniel D. Barton

Mrs. Lauren E. Beach

Mrs. Lynn Bechtoldt

Ms. Carmella M. Blacet

Mr. Kevin Bontemps

Ms. Janine R. Brammeier

Ms. Joanna Clark

Mrs. Denise Clayton

Mrs. Donna J. Correale

Mrs. Rebecca S. Denbow

Mr. Alex J. Dierkes

Mr. and Mrs. John Dorris

Mr. Jeffrey R. Dossett

Mrs. Jennifer Durbin

Estate of Mr. Franklin Eiserle

Mrs. Kathy Federico

Ms. Paula Folder

Rev. Cari Frus

Mrs. Susan L. Gasser

Mr. Dave Gibson

Ms. Jamie Gulley

Ms. Kathryn Haas

Ms. Patricia A. Hawthorne

Helmkamp Construction

Ms. Janice M. Henry

Ms. Vickie L. Henry

Mrs. Pamela M. Holbrook

Mr. and Mrs. Bruce Holland

Mr. Alex J. Holub

Ms. Kimberly A. Howell

Mrs. Ann Klemm

Ms. Debra Konradt

Ms. Debra Larkin

Ms. Brenda Lynn

Managed Care Consulting Services, LLC

Mr. Kevin A. McCarron

Ms. Roberta Meehan

Mr. and Mrs. Leslie Mehrtens

Ms. Amber E. Munro

Dr. Steven Musick

Mr. Andrew S. C. Nicholson

Mrs. Staci Oliver

Drs. Leopoldo and Beatriz Pardo

Ms. Susan D. Parker

Mr. Barry Payne

Mr. Gary Powell

Professional Therapy Services, Inc.

Mrs. Rita Rao

Ms. Kimberly L. Renth

Ms. Rachel Robben

Ms. Linda F. Robert

Mrs. Nancy L. Robertson

Mr. Thomas Schaltenbrand

Mrs. Peggy Schifferdecker

Ms. Ann L. Schneider

Mr. and Mrs. Kurt S. Schroeder

Mr. and Mrs. Henry C. Siekmann

Mrs. Pearl Spies

Mr. Ronald Stephens

Ms. Susan F. Stubblefield

Jim Taylor, Inc.

Dr. Valerie Thaxton

Mrs. Denise M. Thompson

Mrs. Jennifer Thompson

Dr. Eldon A. Trame and Dr. Elizabeth Stewart

Mr. Dale Vecchio

Dr. Martha Weld
Friends Circle
Mrs. Kara L. Abernathy

Mr. Bryan Ables

Ms. Chanda Adams Matthews

Ms. Beth A. Albrecht

Mr. Gustavo Alcazar

Ms. Janet A. Alexander

Ms. Leah J. Alexander

Mrs. Linda Altmansberger

Amazon Smile

Ms. Diane Ashmann

Ms. Kristin M. Atchisson

Ms. Vanessa A. Bailey

Ms. Michelle C. Bainter

Mrs. Shirley Baltz

Ms. Mary Ellen Banes

Mrs. Linda M. Barriger

Ms. Brooke Beck

Ms. Vickie L. Beisiegel

Ms. Casey L. Biancur

Ms. Patricia Biasbas

Mrs. M. Angeline Biehl

Mr. and Mrs. Lawrence Bielicke

Ms. Tracy Billups

Mr. Ryan J. Birk

Ms. Pamela Bitters

Mrs. Christine A. Bivens

Ms. Mary B. Blavesciunas

Ms. Lynn Blomberg

Ms. Jennifer E. Blondin

Mrs. Sandra K. Bloos

Mrs. Sheri L. Boothe

Mrs. Heather Braden

Ms. Maria Teresa S. Buhr

Ms. Wendy S. Bullion

Ms. Sonya Burnett

Ms. Denise C. Burns

Ms. Kristi Bruns

Ms. Stacy A. Burns

Mr. Thad Burns

Ms. Heather E. Cabrera

Ms. Barbara Cannady

Ms. Jennifer Cantwell

Ms. Lori B. Catanzaro

Ms. Kathryn Cheever

Ms. Christine Chouinard

Ms. Yolanda Coleman

Mr. Aaron C. Combs

Ms. Beverly Cooper

Mrs. Heather Corbitt

Ms. Shirley A. Costantini

Mr. Adam R. Courtial

Mr. Charles M. Cox

Ms. Yveline Crawford

Ms. Rebecca L. Crews

Ms. Judith A. Crouch

Mr. Araceli Cruz

Ms. Rebecca R. Czerniejewski

Ms. Wendy L. Dannehold

Mr. James L. Davis

Ms. Judith A. Davis

Ms. Brenda L. DeLong

Ms. Kay Descher

Mr. Rick D. Determan

Ms. Eutoria Devine

Ms. Detrece A. Dillard

Mrs. Shelly G. Doerr

Ms. Shelby Dorrell

Ms. Victoria L. Drennan

Mr. Ronnie Durbin

Ms. LeAnn G. Edelen

Ms. Mary M. Eden

Ms. Cheri Edmonds

Ms. Megan Ann Edwards

Ms. Karyn M. Eisemann

Ms. Lisa A. Ellis

Ms. Aimee Elsea

Mrs. Kayla M. Emmerich

Mr. James L. Emmerick

Ms. Sue C. Engel

Ms. Sherry A. Epps

Mrs. Cheryl A. Ernst

Mr. Wayne Falk

Ms. Danyelle T. Faulkner

Mr. Eric P. Feder

Ms. Kendal Ford

Mr. Michael L. Franke

Ms. April L. Friedman

Ms. Donna M. Friedman

Ms. Carolyn K. Frisse

Mr. Oscar R. Gain, Jr.

Mr. Kurt J. Gajewski

Mrs. Lois Gentsch

Ms. Breona George

Ms. Crystal George

Ms. Carrie Gettinger

Mrs. Margaret Giedeman

Ms. Annette R. Gillette

Ms. Celia J. Gischer

Mrs. Cynthia L. Glaenzer

Ms. Annette Glen

Ms. Anabel Gonzales

Mr. Braden Grass

Ms. Samantha Greenwood

Ms. Mary Greninger

Ms. Angela Gretzinger

Mrs. Deborah A. Gross

Mr. Joshua Grover

Mr. Jimmy Gully, Jr.

Ms. Jane K. Gusmano

Ms. Kellie M. Haar

Ms. Marianne E. Hall

Ms. Kelley L. Halliburton

Mrs. Amy E. Hamilton

Ms. Carrie J. Hand

Mr. Eric Hanvey

Ms. Kerry Harbour

Mr. Dennis W. Harris, Jr.

Mrs. Dionne L. Harriss

Mrs. Jill A. Hart-Bertulis

Miss Vicki S. Hartmann

Ms. Ofelia F. Harvey

Mr. Raymon E. Head II

Ms. Margaret M. Heise

Mr. Adams Helmers

Mr. Daniel J. Helton

Mrs. Janet Hentze

Ms. Ania Herd

Mr. James H. Herndon

Ms. Laura Herr

Ms. Jane M. Herrmann

Ms. Emily M. Heslop

Ms. Sherri L. Hicks

Ms. Carole Hill

M. Gail D. Hill

Ms. Janell Hinkelman

Mr. Larry Hochmuth

Mr. Leonard Hoffarth

Ms. Barbara Hohlt

Dr. and Mrs. Paul A. Holdener

Ms. Laura A. Holobaugh

Ms. Jane Hopkins

Dr. and Mrs. Steven R. Horner

Ms. Jill Houba

Ms. Rhonda Howard

Mrs. Terri L. Hundelt

Ms. Diane Hurst

Ms. Sylvia Jackson

Ms. Amy Jakob

Mr. Michael Johns

Mr. Brian R. Holley

Mr. Howard Jones

Ms. Mary L. Jung

Ms. Amber Kabat

Ms. Monica K. Kabat

Dr. and Mrs. Stephen Kappel

Ms. Kimberly K. Karn

Ms. Carrie A. Kaufman

Ms. Lauren M. Kaylor

Mr. Nicholas Keller

Mr. John Kelahan, Jr.

Ms. Sabrina Keleman

Ms. Dawn M. Kendall

Mrs. Kim D. Kespohl-Richmiller

Mr. and Mrs. Myron Kilman

Dr. and Mrs. Duk C. Kim

Ms. Kristine M. Kimutis

Mrs. Kathy Kirchoff

Ms. Malynda Kistler

Ms. Robyn S. Klaver

Mrs. Bobbie K. Knaus

Mr. Peter Koenig

Ms. Kimberly S. Koesterer

Ms. Susan Koesterer

Ms. Lisa R. Kolb

Ms. Renee E. Kuehne

Dr. Susan J. Laduzinsky

Ms. Deborah A. Laywell

Ms. San Young Lee

Ms. Kenna Lewis

Ms. Dalinda Lillard

Mrs. Marge Litteken

Ms. Beth Little

Ms. Stephanie A. Luehr

Mrs. Pamela Mackin

Ms. Sarah J. Madison

Mr. Nathan Majzel

Ms. Cynthia L. Marcus

Mr. Dennis G. Markham

Ms. Mary Marlen

Mr. Ryan G. Massey

Ms. Denise M. Mauldin

Ms. Jennifer M. Mayer-Smith

Mrs. Joyce A. McDaniel

Mr. and Mrs. Charles McIntosh

Ms. Jennica McKenna

Mrs., Susan L. McMorris

Mrs. Lisa A. Meisel

Mr. Juan L. Meniola

Mrs. Rhonda S. Mense

Ms. Michelle B. Meurer

Mr. Michael Meyer

Mrs. Donna K. Miller

Ms. Cynthia A. Mize

Ms. Rose Montemayor

Ms. Debra M. Moore

Ms. Madison Moore

Ms. Sandra Moore

Ms. Emily J. Morris

Ms. Jennifer Morton

Ms. Colleen M. Mueller

Mr. Theodore Mueller

Mrs. Melisa R. Munie

Mr. Thomas Munie

Mrs. Rena Murphy

Ms. Julie Murrey

Mrs. Carol Musser

Ms. Christina M. Nester

Ms. Jayne Ninness

Ms. Angela Noce

Mr. Darin S. Morris

Ms. Kimberly O'Daniell

Mr. Rechelle Ogden

Ms. Gail S. Oldehoeft

Ms. Susan O'Malley

Ms. Nicola O'Neill

Ms. Aimee M. Ott

Ms. Savanna Palmer

Ms. Shanelle Palmer

Ms. Pennie Pavlisin

Ms. Magdalena A. Peery

Mr. Brad Peters

Ms. Rosalie M. Phillips

Ms. Ann C. Pier

Ms. Jessica Pomerlee

Mr. Allen W. Pool

Mr. Christopher L. Pool

Ms. Ann M. Porter

Ms. Kellee Potthast

Ms. Cheryl L. Pozdol

Ms. Kelly Preston

Ms. Rhonda C. Price

Mr. Mitchell Prosise

Mrs. Jane E. Pulley

Ms. Loretta L. Pyles

Ms. Camille J. Raymond

Ms. Barbara J. Reagan

Mr. and Mrs. Tom Reaka

Ms. Veronica C. Reiff

Ms. Colleen M. Reiss

Mr. Warren L. Renken

Mrs. Sheila Revoire-Payne

Ms. Joy Rexford

Mr. Willie Rodgers, Jr.

Mr. Franklin P. Rogers

Ms. Kayla Rosenberg

Ms. Brandi L. Ross

Mrs. Maria A. Ross

Ms. Vanessa L. Roy

Ms. Anne A. Ruggiero

Ms. Penny L. Russell

Ms. Susan Ruth

Sage Style

Ms. Suzette Rebecca Santa Crus

Ms. Julia B. Sauls

Mrs. Deloris L. Schobert

Ms. Ashley Scoggins

Ms. Cylee Seibert

Ms. Stefanie Shipp

Mr. and Mrs. George Silhavy

Ms. Brenda Simmons

Ms. Regina Skjerseth

Ms. Christine A. Smith

Ms. Tamra G. Smith

Ms. Wendy Smith

Ms. Beth Staley

Mr. and Mrs. Robert Stark

Mr. and Mrs. Bob Starwalt

Ms. Iris C. Staudenmaier

Ms. Donna L. Stephens

Ms. Bernadette Stewart

Mr. Robert J. Stoll

Mr. and Mrs. Dan Strobo

Ms. Angela Summers

Ms. Peggy S. Sumner

Ms. Jane Sutton

Mr. John K. Swanson

Ms. Paula L. Swierczek

Mr. Richard S. Talbert

Ms. Kayla Tate

Ms. Ena Taylor

Ms. Renee Taylor

The Blackbaud Giving Fund

Ms. Mary Thomas Boyd

Ms. Carol A. Thompson

Ms. Eva Thompson

Mrs. Rebecca Thompson

Ms. Shannon Thompson

Ms. Payton Tilson

Ms. Lisa Tobin

Ms. Heather Valesano

Ms. Jennifer L. VanDerLeest

Mr. Keven Vaughn

Ms. Beth Vayette

Ms. Colleen Vesper

Mr. Keith D. Volkmann

Mr. Michael K. Wanger

Ms. Shirley A. Walker

Ms. Linda Wehrle

Ms. Margaret T. Weik

Mr. John Weilmuenster

Mr. and Mrs. Mel Weith

Ms. Vickie West

Mr. Galen White

Ms. Kendra Wickline

Ms. Kimberly M. Widel

Mrs. Teri L. Wieduwilt

Ms. Tamela A. Wielgus

Ms. Fannie K. Williams

Ms. Lorena L. Williams

Ms. Odessa M. Wills

Mr. Andrew Wilson

Mrs. Patricia Woods

Ms. Deanna Wreath

Ms. Carman Wuebbels

Rev. Gerald S. Wylie

Mrs. Amy E. Young

Mr. and Mrs. Phillip K. Zipfel