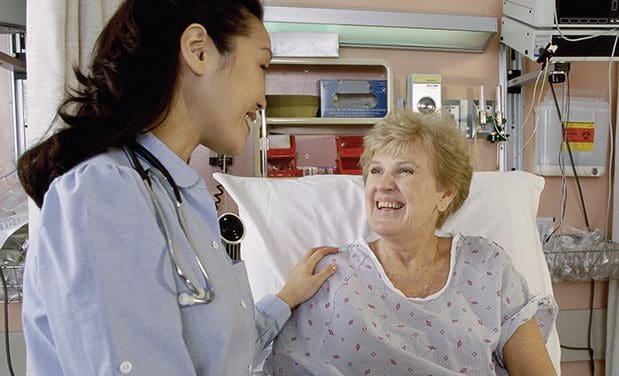 If you will be going home the same day as your surgery, you will go to the post-operative area in the Outpatient Surgery Center/Surgery Center after the recovery room.
Your healthcare team will do everything possible to help with your discharge. Please plan to spend most of the day at the hospital.
You will be given a list of post-operative instructions. It is important that you understand them. Please ask questions if any of the instructions do not make sense. You may want to ask about the following:
Medications
Staples, stitches, and incision care
Bathing and/or showering
Pain and pain control
Proper eating
Physical activity and exercise
Driving
Having sexual relations
At home it is important to pay attention to unusual symptoms. Contact your surgeon/physician if you have any of the following:
Fever above 101.5˚ F
Redness, swelling, and pain at incision site
Incision discharge that smells bad
Incision opens or incision bleeding more than it should
Side effects from your medication
Pain that you cannot put up with
Follow-Up Care
Follow-up care, which your surgeon's office will schedule, is important for your recovery. Memorial will call the next business day after your procedure to see how you're feeling. Let the staff know if you are having any problems after your surgery, such as nausea, vomiting, or a fever. The staff makes two attempts to call you after your procedure. The staff will not leave a message on your answering machine or voicemail unless you say we can.
If you have questions, please call:
Memorial Hospital Belleville
Outpatient Surgery Center
(618) 257-5830
Hours: Monday-Friday 6 a.m.-8:30 p.m.
Memorial Hospital Shiloh
Surgery Center
(618) 607-3154
Hours: Monday-Friday 6 a.m.-6 p.m.
Go to the nearest emergency department if you are unable to reach your physician or the Outpatient Surgery Center/Surgery Center.
Physicians treating patients at Memorial are independent practitioners. They are members of Memorial's medical staff. They are not Memorial's employees or agents. Understandably, Memorial does not control and is not responsible for their medical treatment decisions. The information contained here is not intended to replace professional medical advice.