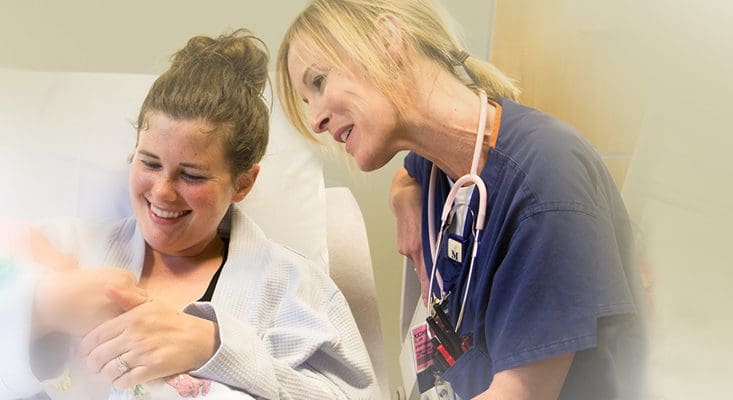 Memorial Hospital Nursing Services takes pride in its comprehensive recognition program structure.
The power of meaningful recognition is an important part of a healthy work environment, and starts with recognizing team members for the value they bring to our organization. Each unit has a process for recognizing staff from staff or patient feedback. We also have annual Excellence in Nursing Awards that exemplify the best in nursing, paying the highest compliment possible, professional recognition by peers. To supplement our internal programs, Nursing Services has been very intentional about nominating our staff to local and national recognition events. We have most recently participated in the March of Dimes and St. Louis Magazine recognition programs with multiple nominations and winners! We have also used social media to ensure our community is aware of our excellent nurses.
Internal Nursing Awards
Each year Memorial Hospital recognizes and honors excellence among Memorial Hospital Belleville and Memorial Hospital Shiloh nursing staff through the Excellence in Nursing Awards.
External Nursing Awards