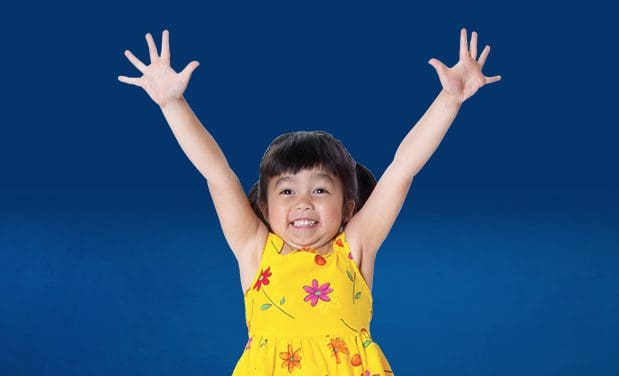 Pediatricians care for your children from birth to age 18.
They provide everything from well-child checks to immunizations to sports and school physicals. In addition, they treat acute and chronic conditions and will take care of your child when he or she is sick.
When you choose Memorial-affiliated pediatricians you can count on us to work together to keep your child healthy.
Children's Hospital at Memorial Hospital
Children's at Memorial Hospital Belleville
4500 Memorial Drive
Belleville, Illinois 62226
Directions
618.233.7750
Children's at Memorial Hospital Shiloh
1404 Cross Street
Shiloh, Illinois 62269
Directions
618.607.1000
Families in Illinois now have closer access to the highest-rated pediatric care in the metro area.
Pediatric ER
Kids aren't just small adults!
With age-specific developmental needs and weight-based treatments, it's important to have experienced pediatric nurses and physicians who know children – inside and out – and kid-sized equipment. Kid-friendly amenities also help make your child's experience a little bit less scary at Memorial Belleville and Memorial East.
We care for pediatric emergencies including:
Minor injuries
Asthma and respiratory illnesses
Belly pain
Broken bones
Cuts, scrapes and sprains
Dehydration
Earache
Flu
Vomiting
In cases where more specialized care is required, the team will quickly arrange for transport to St. Louis Children's Hospital.
Newborn Care
Washington University neonatologists and pediatricians from St. Louis Children's Hospital provide coverage for all newborns at the Family Care Birthing Center at Memorial Hospital Shiloh, including those who may require care in the newborn intensive care unit (NICU).
During every high-risk delivery, in addition to the delivery team, there is a pediatrician or neonatologist, and a specially-trained nurse who are there specifically for the babies.
Should a baby require surgery or an extremely high level of care, he or she will be transferred to St. Louis Children's Hospital.
Specialty Pediatric Services
In addition to emergency room coverage and 24/7 hospitalist and neonatology services at Memorial Hospital Shiloh, the following outpatient pediatric services will be available at the hospital's Medical Office Building, suite 140, beginning in July:
Adolescent medicine
Allergy, immunology, pulmonary medicine
Cardiology, including fetal echos
Endocrinology
Gastroenterology
Maternal fetal medicine/OB (coming Fall 2018)
Urology