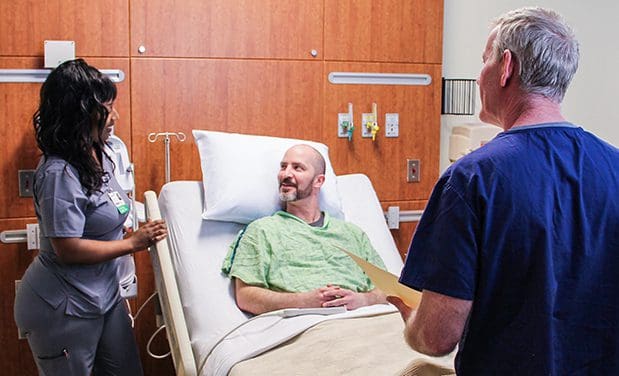 Nominations are being accepted now through Jan. 9, 2023, for the Matthew B. Eisele, M.D. Physician Excellence Award.
This award was established in 2007 to recognize a physician on Memorial's Medical Staff who exemplifies dedication to medicine, delivery of quality care and a commitment to the community.
The nominee
should inspire others to provide quality service and a high level of care

demonstrate clinical excellence

caring and compassionate communication to patients, families and hospital staff

model teamwork in staff and hospital relationships

be responsive to the needs of patients, families and staff

support Memorial as well as its mission and values

lead by setting a positive example for others
To submit a nomination, go to: https://www.mymemorialnetwork.com/physician-excellence
The Matthew B. Eisele, M.D. Physician Excellence Award is named for Memorial's first medical director. Prior to serving as Memorial's medical director, Dr. Eisele was an obstetrician/gynecologist in the community for 22 years. He was instrumental in shaping the Medical Director's role into the key position it is today – a liaison between the board of directors, medical staff, and administration.
Past recipients include:
2022

2021

2020

2019

Srinivasarao Yaganti, M.D.

Medical Staff – COVID Response

Dr. William Casperson

Dr. Kevin Baumer

2017-2018

Dr. Randy Freeman

2016

Dr. Hans Moosa

2015

Dr. Bill Daily

2014

Dr. Douglas Dothager

2013

Dr. Omar Badahman

2012

Dr. Duk Kim

2011

Dr. Stuart Mauch (posthumous)

2010

Dr. James Clanahan

2009

Dr. Brad Ringhofer

2008

Dr. Jay Haines

2007

Dr. James Vest