Third Day After Colon Surgery and Beyond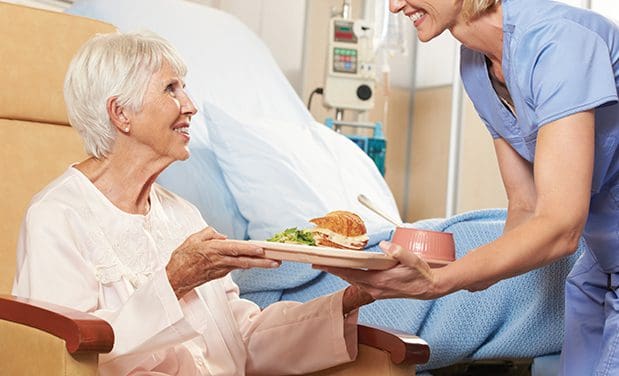 By the third day after surgery, you should be out of bed more than six hours each day.
Eating and Drinking
The doctor will decide if you can have more to eat. No carbonated beverages or straws. Protein drink supplements may be offered. Continue to chew gum 3 times a day.
Activity
On your third day, the goal will be 6+ hours out of bed. You will be in a chair for meals. Increase your activity each day.
Respiratory
Continue to use your incentive spirometer and do your deep breathing exercises every 1 hour while awake.
Pain Management
Pain pills will be used for any pain as needed
Blood Clot Prevention
You will continue to wear the inflatable massaging leg coverings except when you are walking. You will continue to receive medication injections to prevent blood clots.
Other Things to Expect
Continue to pay careful attention to hand washing. This is important in helping prevent infections.