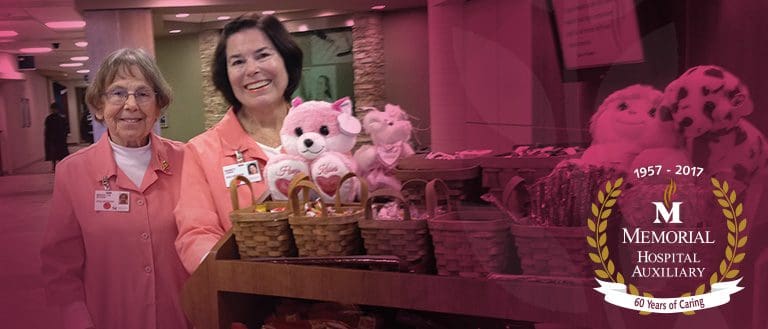 You're invited to join our volunteer team now. A smile and a helping hand can make a difference!
Why Volunteer?
Enjoy the feeling of personal satisfaction that comes from helping others.
Use your talents and skills.
Do something meaningful.
Meet new people and make new friends.
Gain new experiences and insights.
Be part of a team.
Make a difference.
Receive recognition and appreciation.
Have fun!
What Does It Take to Be a Volunteer?
Be at least 18 years old. Information about the Junior Volunteer program for 14 (must be a freshman in high school) to 17 year olds is available upon request.
Complete a volunteer application and include references.
Attend an orientation, complete a physical, and be interviewed by the Volunteer Manager.
Pay annual dues of $5 or a Lifetime Membership of $100.
Purchase and wear required uniform.
Attend an annual education session pertaining to hospital rules, regulations, and safety guidelines as well as other volunteer information.
Areas of Need
Visitor Services
Patient Services
Gift Shop
Fundraisers
Become a Member
To become a Memorial Hospital Auxiliary member, call (618) 257-5545, e-mail [email protected], or fill out an adult or junior application.