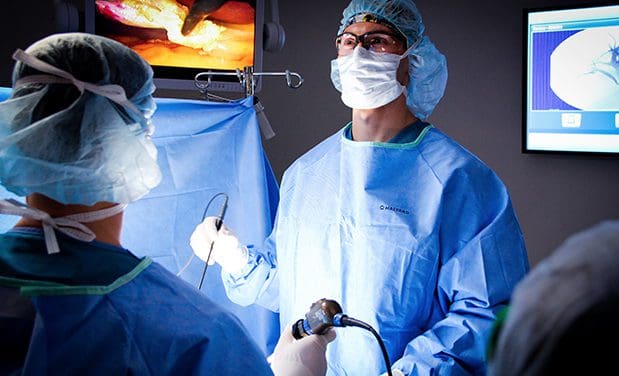 At Memorial Hospital's Outpatient Surgery Centers, we are proud to provide patients with exceptional healthcare, compassionate service, privacy, and convenience.
Most surgical patients will begin and end their surgical experience in the Outpatient Surgery Center. Memorial Hospital is pleased to offer our patients the following:
Private patient areas (50 in Belleville; 94 suites in Shiloh), each with a TV and room for family members to stay with you before and after surgery
High-quality, personalized care in a friendly atmosphere
Exceptional nursing professionals
Outpatient surgery in a full-service medical center
Private pre-surgery area and after-surgery recovery area separate from inpatients
Convenient parking
Surgery patients can even expedite registration and pre-surgery testing at our Admission & Testing Center.