Second Day After Colon Surgery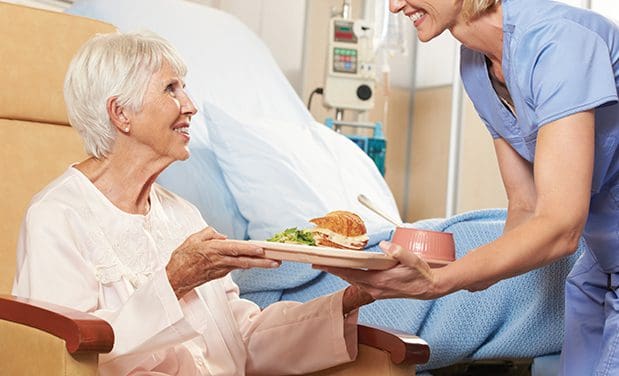 The activity goal the second day of surgery is to spend a total of six hours out of bed during the day.
Eating and Drinking
The doctor will decide when you may have more to eat. Continue to chew sugar-free gum 3 times a day and do not drink carbonated beverages or use straws. Protein drink supplements may be offered.
Activity
Your goal is to spend a total of 6 hours out of bed during the day. This can be time sitting and time walking. You will be in a chair for meals.
Respiratory
Continue to use your incentive spirometer and do your deep breathing exercises 10 puffs every 1 hour while awake.
Pain Management
Your doctor will prescribe (order) pain pills to be taken as needed to control your pain. These may be narcotic or non-narcotic. If an epidural catheter was placed for pain management this may be removed on day one or day two.
Bowel Function
The nurse will continue to monitor if you are passing gas or having a bowel movement.
Wound Care
Keep your incision covered until the doctor says you are ready to take a shower.
Blood Clot Prevention
You will continue to wear the inflatable massaging leg coverings except when you are walking. You will begin to receive medication injections to prevent blood clots.
Other Things to Expect
Everyone who may touch you or anything in your room should wash their hands or use hand sanitizer first. This includes all visitors.