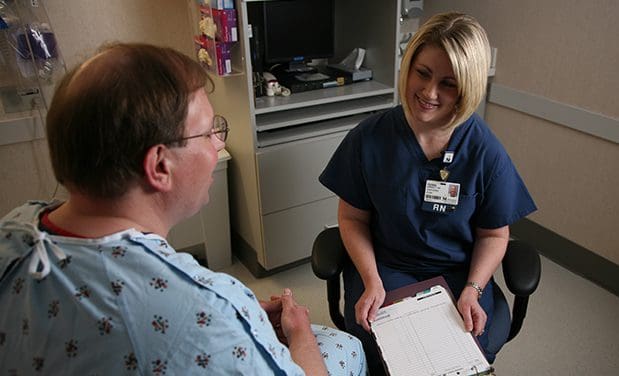 Memorial's Gastroenterology/Endoscopy Center is home to the largest gastroenterology lab in the Metro East.
Using the latest technology, our compassionate medical professionals can help you through any gastrointestinal issue you may face. From diagnosis to treatment, we're right here for you.
Memorial Hospital Belleville was the first hospital in the Metro East to have an endoscopic ultrasound Doppler (EUS) system installed. EUS pairs ultrasound imaging with specially designed endoscopes to better see, diagnose, and treat certain gastrointestinal conditions.
Our Procedures
Capsule endoscopy
Colonoscopy
Esophagogasteroduodenoscopy (EGD)
Endoscopic retrograde
Cholangiopancreatography (ERCP)
Endoscopic ultrasonography (EUS)
Fine needle aspirations
Esophageal manometry
pH monitoring
Celiac plexus blocks
Pancreatic stent placement
Fecal transplant