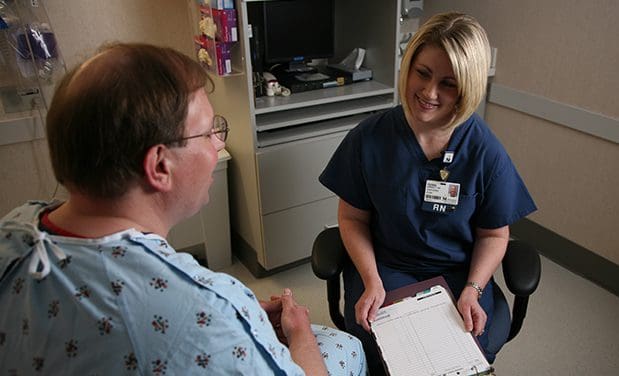 Memorial offers the Metro East's largest gastroenterology lab.
Area gastroenterologists turn to Memorial's Gastroenterology/Endoscopy Center to perform a variety of gastroenterological tests including capsule endoscopy, pH monitoring, and more.
Procedures
Capsule endoscopy
Colonoscopy
Esophagogasteroduodenoscopy (EGD)
Extraction of stones from the liver ducts and placement of plastic metallic stents
Endoscopic ultrasonography (EUS)
Drainage of diarrhea cysts or abscesses in the abdomen
Measurement of the pressure and movement of the esophagus in patients with difficulty swallowing
24-hour pH monitoring to measure the acidity of the esophagus and diagnose patients with silent reflux
Celiac plexus blocks
Celiac axis neurolysis for patients with significant abdominal pain resulting from pancreatic cancer or chronic inflammation of the pancreas
Pancreatic, bile duct, esophageal, small and large intestinal stent placement
Fecal transplant
Non-invasive hemorrhoidal treatment
Stretching of the esophagus for patients with difficulty swallowing, stomach outlet, large and small intestine to prevent patients from having invasive procedures such as surgery
For your gastroenterology needs, you can count on Memorial-affiliated physicians to care for you.