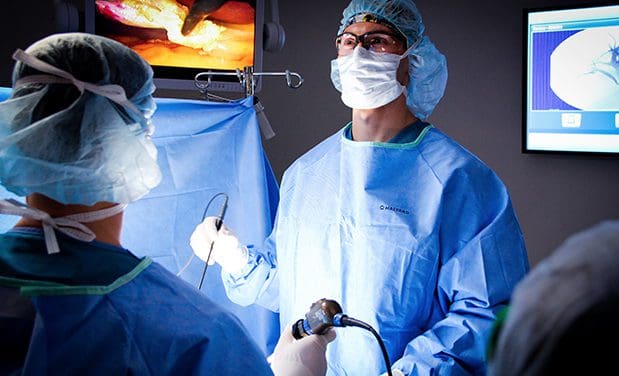 Before you get to Memorial on the day of your surgery, there are certain things you should do to prepare.
Shower or bathe with antiseptic solution or antibacterial soap.
Do not eat or drink.
Take your medicines as you were told.
Wear loose, comfortable clothes.
Don't wear makeup, including lipstick, mascara, and nail polish.
Don't wear jewelry or contact lenses.
Bring your glasses, dentures, hearing aids, and C-Pap machine (if you use one at night).
Bring all medications in properly labeled containers if you did not bring them to a pretesting appointment.
Do not bring anything that is valuable to you.
Get to Memorial at the time the Admission & Testing Center nurse or your physician told you to.
Remember to bring:
A parent or legal guardian if patient is under 18 years of age.
Someone to drive you home.
A copy of your Advanced Directive or Living Will, if you have one.
Your insurance card and driver's license (if you have not been pre-registered).
​Friends and Family
Family and/or friends can wait with you in your room until your procedure. Please only let two or three family members or friends wait with you.
Your family and friends can wait in the Memorial Hospital Outpatient Surgery Visitor's Lounge (Belleville) and in the Admission & Testing Center Waiting Room (Shiloh) while you have your procedure. If they leave these areas, they need to tell the staff at the desk. Both waiting areas have wireless Internet.