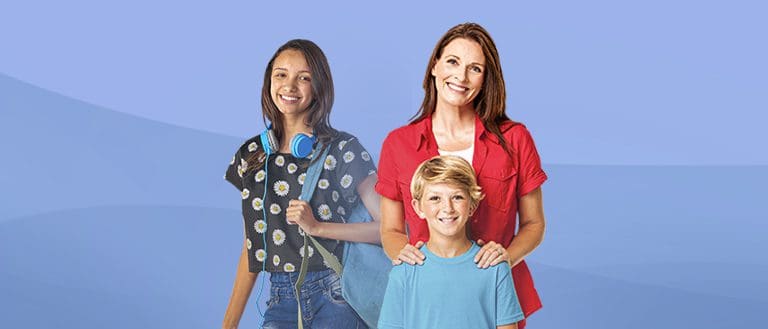 When kids need emergency or specialized care, we've got them covered.
Children's at Memorial Pediatric ER
Children's at Memorial provides 24/7 coverage by pediatricians from St. Louis Children's Hospital/ Washington University Physicians in Illinois, Inc. in the emergency departments at both Memorial Hospital Belleville and Memorial Hospital Shiloh.
Kid Care App from St. Louis Children's Hospital
When it comes to getting health and medical advice when the doctor isn't in, Kid Care is a free app that can answer many of your questions. Plus, it's free for iPhone and Android; download it today from iTunes or Google Play.
Washington University Pediatric Specialty Care
Specialties available at the multi-specialty center in Shiloh include:
Adolescent Medicine
Allergy and Pulmonology
Cardiology
Endocrinology
Gastroenterology
Nephrology
Urology
Washington University* OBGYN Pediatric & Adolescent Gynecology
Children and young adults are generally cared for by their pediatrician or family physician; however, when more challenging or difficult medical conditions arise, your physician can contact one of the Washington University Physicians* specializing in pediatric and adolescent gynecology.
Pediatric Rehabilitation Services
Memorial outpatient services include physical, speech, and occupational therapy for pediatric patients of all ages. Rehab Services has a sensory room with swings, different surfaces, and auditory and visual sensory stimuli. In addition, occupational therapy offers the Interactive Metronome, which is a brain-based rehab assessment and training program developed to improve processing abilities that affect attention, motor planning, and sequencing. Plus, speech and occupational therapy have recently started a specialized feeding program.
Sports Medicine
The Sports Medicine team takes care of all non-surgical sports-related injuries and conditions like sprains, strains, and fractures. Our team also provides athletic trainer and physician coverage support to area high schools and colleges.
When it comes to taking care of kids, Memorial has you covered.
*Washington University Physicians in Illinois, Inc.