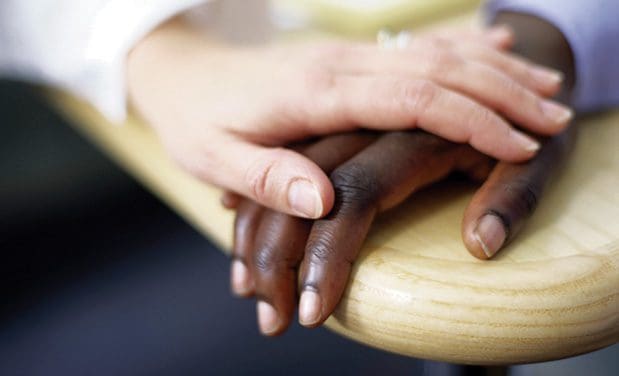 During this unprecedented time in our lives, Memorial Foundation wants to let you know that we're thinking of you and all of our generous supporters and friends.
While we are all inundated with information about COVID-19, we wanted to make you aware of another great community resource – BJC.org/coronavirus – where you can find a wealth of information about COVID-19 and what BJC hospitals are doing to support patients, employees and the community during this time.
As we navigate these times and work to support our nurses, doctors and all healthcare workers, we wanted to let you know that Memorial Foundation is accepting gifts that will support our heroes, as well as our patients and the community.
Indigent Care Fund – for patients who need financial assistance covering hospital expenses
Emergency Fund – provides an opportunity to underwrite cost of equipment, supplies, materials, specialized education or any need that may arise during a disaster situation such as this
Please take a moment to consider supporting one of these areas of need. Memorial is here when you need us to provide you and your family with exceptional healthcare and compassionate service.
Thank you for your continued support and we wish you and your family all the best during this trying time.
Be safe. #InItTogether
About the Memorial Foundation
Memorial Foundation's mission is to raise funds and enhance community support to assist Memorial in providing exceptional healthcare and compassionate service. The Foundation plans and conducts various fundraising activities and sponsors community education opportunities. All activities conducted by the Foundation have as their ultimate objective: Maintain and improve facilities and programs for the benefit of Memorial's patients, their families, medical staff, and volunteers.
Giving
Gifts to Memorial Foundation provide an opportunity for you to invest in an important local healthcare resource. We invite you to consider making a charitable gift to Memorial Foundation.
Fundraising
Memorial Foundation seeks to improve health, wellness, and related services throughout Memorial. Learn about our latest initiatives.
Special Events
One important way the Memorial Foundation raises funds to improve health and wellness in our community is through special events. See what upcoming events you can support!
Memorial Foundation is a 501(c)(3) organization that supports the purpose of Memorial Regional Health Services through fundraising and friend-raising activities that promote health, wellness, and related services available throughout the organization.