Memorial Hospital – Belleville Earns Accreditation from the Association for the Advancement of Blood & Biotherapies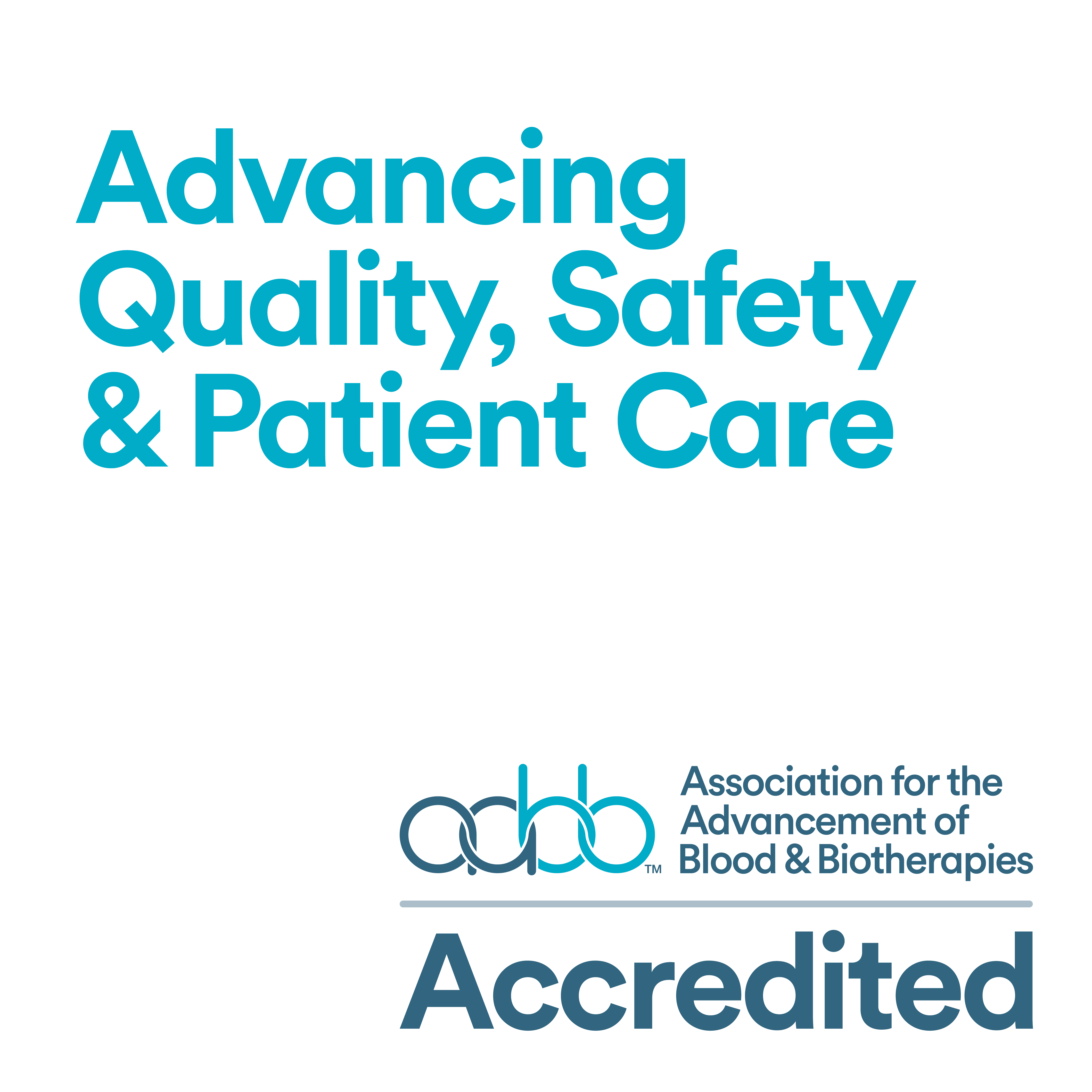 BJC HealthCare's Memorial Hospital in Belleville has earned the Association for the Advancement of Blood and Biotherapies (AABB) accreditation, achieving the organization's highest standards of quality for transfusion medicine and cellular therapy.
Memorial is one of five hospitals in the St. Louis area to receive AABB accreditation, and it's the only hospital accredited in the Metro East. Four out of the region's five AABB accredited hospitals are part of BJC HealthCare. Fellow BJC hospitals Barnes-Jewish, Christian, and Missouri Baptist Medical Center have also received this accreditation.
This accreditation follows an intensive assessment by specially trained AABB assessors, which established the facility meets or exceeds the high-quality standards set by the organization. AABB accreditation also meets or exceeds federal requirements. This accreditation establishes Memorial Hospital Belleville as one of the safest facilities in the region to receive a blood product transfusion.
"Memorial's top priority is our patients," said Mike McManus, president of Memorial Hospital. "Our accreditation reflects this, as does our desire to demonstrate the high level of professional and technical expertise that contributes to quality performance and patient safety in our facilities. This accreditation is synonymous with quality and excellence at facilities throughout the world."