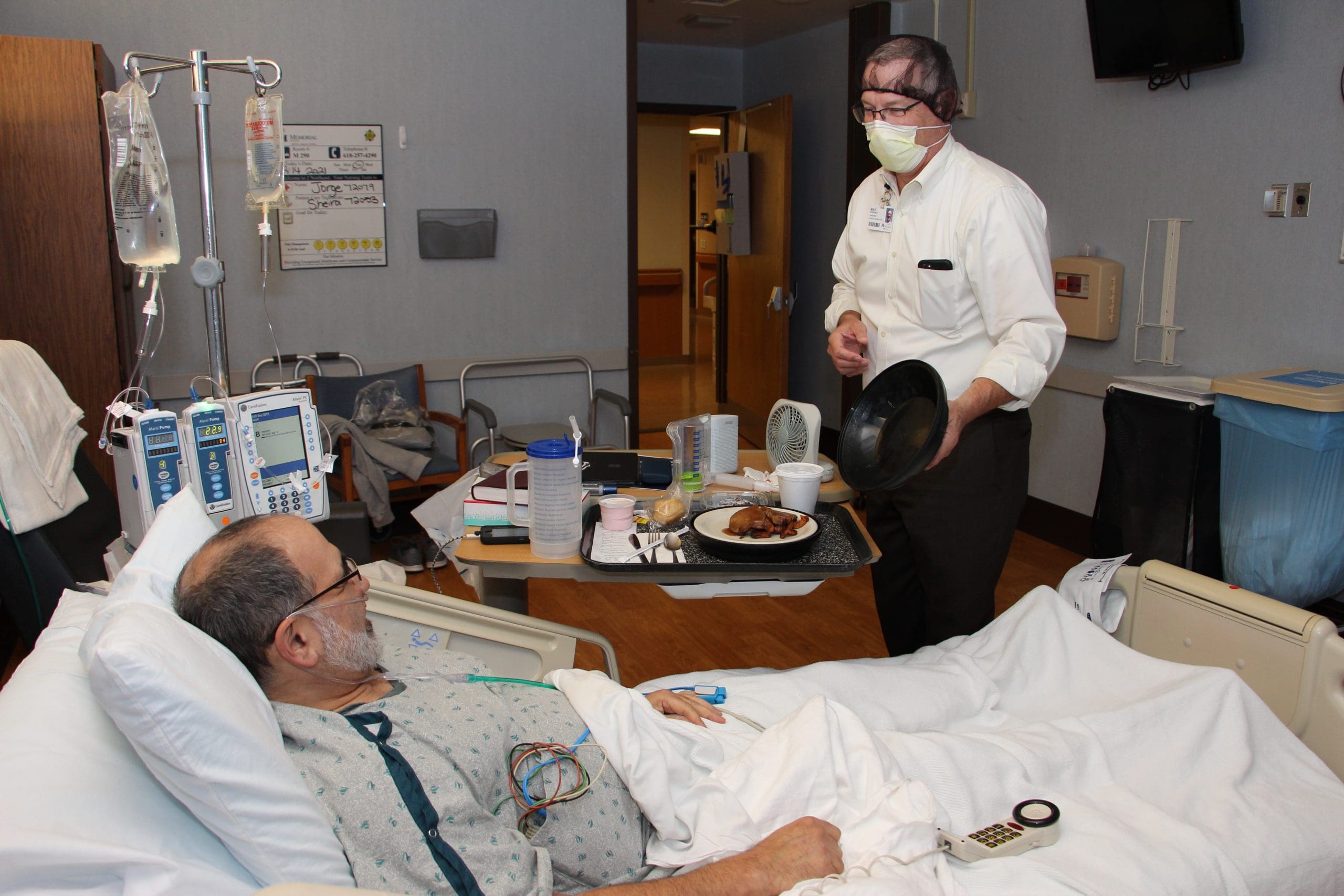 Memorial's leaders have stepped up to assist Food and Nutrition staff by passing patient meal trays due to the department's need for additional staffing.
Stacey Fraley, director of Food and Nutrition Services, advised that there are 23 open positions within the department, 8 food service workers, 14 patient dining associates and 1 cook position.
Numerous leaders have volunteered to help. "It is amazing to have so many department leaders sign up to help us in our time of need," Fraley said. "I can't remember a time in my food service career that we needed to ask others to help us. After all, that is what we do here, serve others."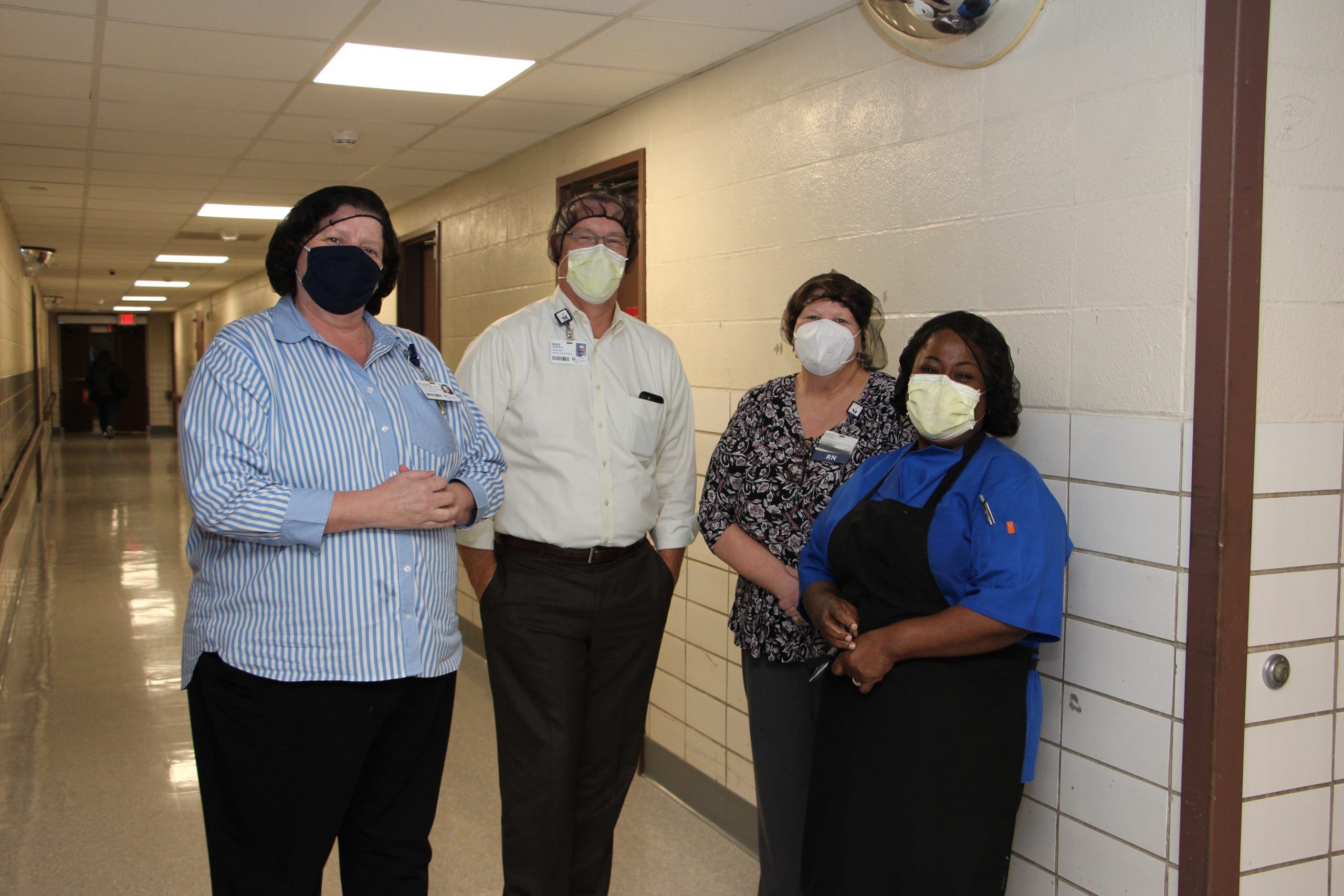 Fraley said that as soon as the call went out asking for volunteers, there was an influx of people ready to sign up. "My team and I felt supported by everyone," she said. "They were also so excited that hospital President Mike McManus came to help as well."
McManus said we all have to help support our staff, especially those who are directly involved in patient care, whether that's delivering meals or anything else. "During COVID, we formed teams to help out on the floors doing tasks," he said. "This is really no different."
He said the staff have been phenomenal with assisting in delivering meal carts. "One of the things I have learned is that our caregivers on the floor are great problem solvers in the moment," he said. "In my brief time, I have encountered several scenarios that inhibit the simple act of delivering a meal tray, so being adaptable and solving problems is required. I am so impressed by how our caregivers do that day in and day out."
Auxiliary Manager Monica Heshmat has been delivering trays with her therapy dog, Mazie.
"My decision to help pass trays was nothing noble," Heshmat said. "Leadership asked for help, and I signed on to help as I'm part of the Memorial Team."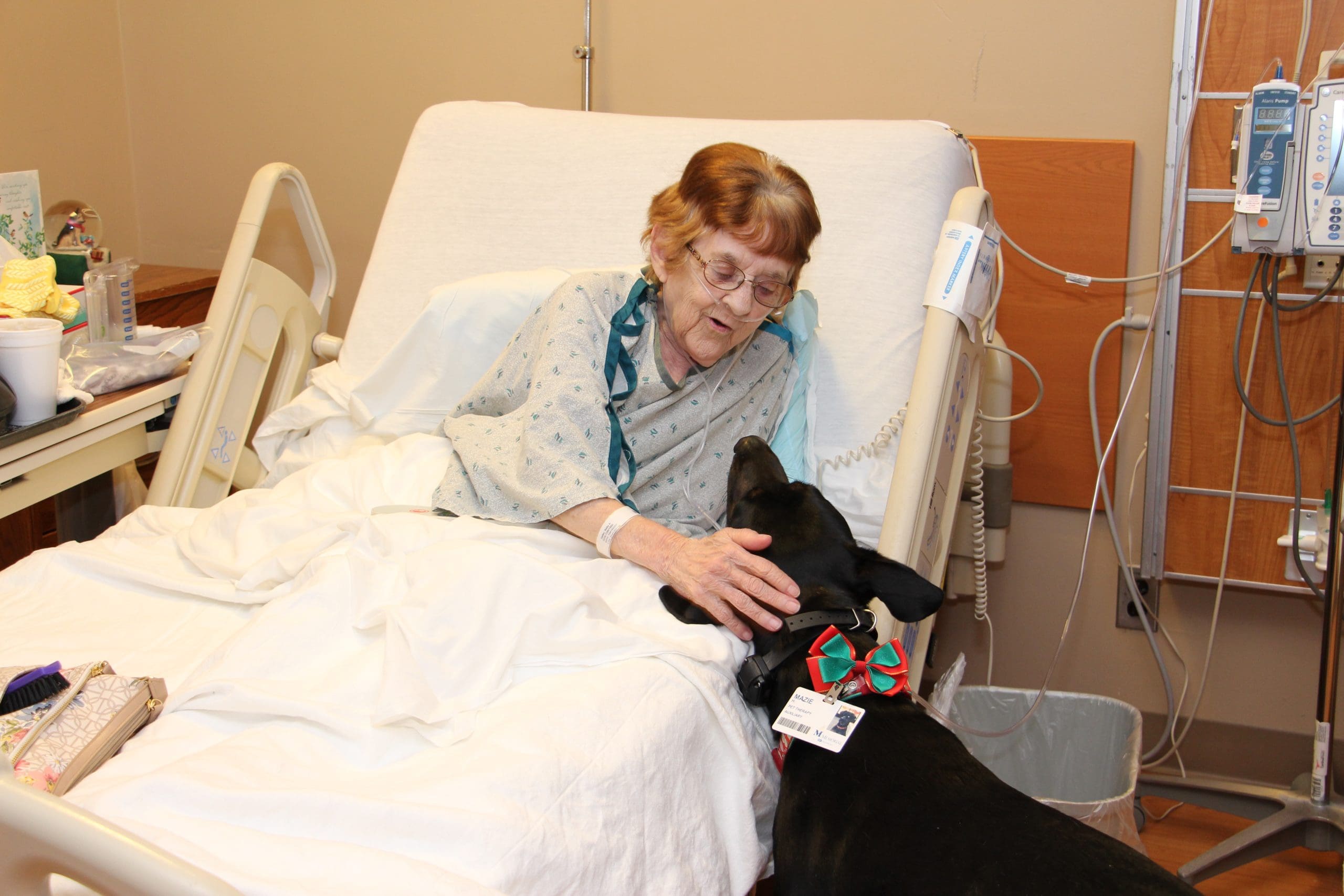 Heshmat said having Mazie deliver trays with her has been a welcomed bonus for herself and the patients. "I thought it would be good for our patients and for their experience by introducing Mazie during the process," she said. "She was very well-received from the staff on the floors to patients who continuously invited her to stay with them."
Heshmat said she's not sure who enjoyed the experience more, the patient or Mazie. "I'm so very proud of Mazie and her ability to bring so much joy, calmness and pure happiness to those who have met her," she said. "She is becoming a true fixture at Memorial with so many supporters and fans. BLESSED. I sum it up by just saying BLESSED."
Fraley is grateful to everyone who has helped during their time of need. "I thanked a group on the first day for coming, and they simply said 'of course, you're family,'" she said. "We are truly moved by our co-workers and leadership here at Memorial. How blessed are we!"
Want to join Monica and Mazie to be part of the amazing team at Memorial? Search openings here.