The main goal of the Metro East Dialysis Access Center (DAC) at Memorial Hospital is to provide safe, quick, and effective dialysis interventions, so patients can quickly return to their dialysis treatments with minimal delay.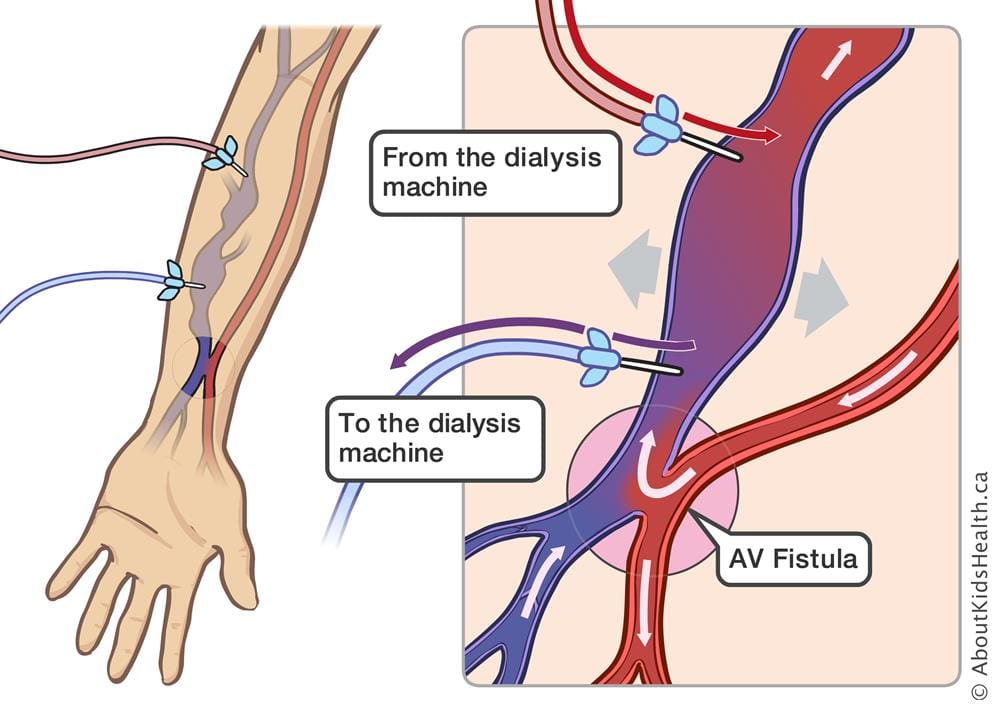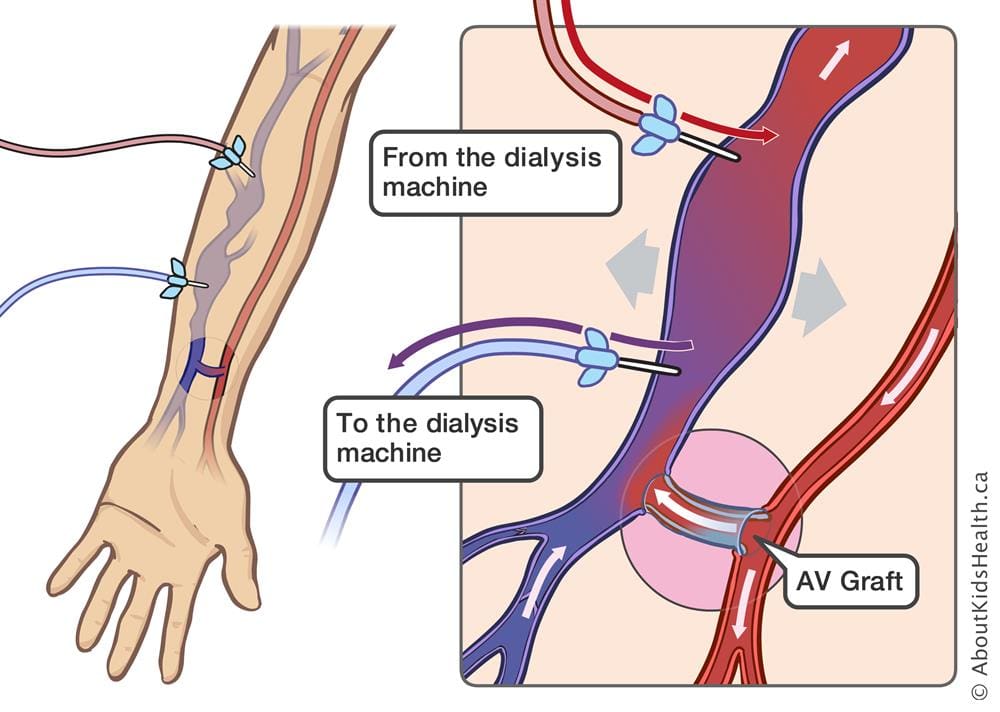 "The dialysis access team has made access to evaluation and treatment of access issues frictionless, efficient and timely," said Dr. Hans Moosa, vascular surgeon with BJC Medical Group. "All the dialysis centers in our area have the number for the center and understand that they can send a patient to us at any time and for any reason."
Dr. Moosa said patients can electively make appointments for evaluation and are oftentimes able to come in for same-day interventions. Vascular Surgeon Dr. Patrick Neville, with BJC Medical Group and medical director of the Dialysis Access Center at Memorial, said the Center is open to all patients referred by any provider, and they usually see 70 to 80 patients per month.
"We take care of all hemodialysis needs," Dr. Neville said. "My partners, Drs. Moosa and Evan Neville, and I are involved in hemodialysis creation and maintenance of existing access sites daily. We will evaluate new patients for new access creation, study and revise old access sites, if needed, and oftentimes can intervene endovascularly to avoid surgery and prolong their existing dialysis access site. Our goal is to have our patients back to their dialysis routine within 24 hours of being evaluated."
Stephanie Degeare, Cardiac Cath Lab patient care manager, said the Center attempts to get each patient in for either same-day or next-day procedures, so that they can get back to their dialysis center schedule.
"If the patient goes in for their scheduled dialysis, and there is some type of issue with their access site, or they can't easily access it due to clotting, stenosis, or bleeding, the patient will be sent to the DAC for evaluation," she said. "Each patient receives a diagnostic ultrasound and is seen by a vascular surgeon for diagnosis. This process expedites needed treatment for these patients and keeps them from being sent to the ED. It really is a great service for this specific patient population."
Dialysis is the purification process of a person's blood whose kidneys aren't functioning properly. There are two forms of dialysis – hemodialysis and peritoneal dialysis. The DAC takes care of all hemodialysis needs, whereas a patient would be seen by a general surgeon for peritoneal dialysis catheter placement. The DAC can provide minimally invasive endovascular hemodialysis access creation and interventions to comprehensive vascular surgical care that includes open surgical therapy. The three main types of vascular access for dialysis are arteriovenous (AV) fistula, AV graft, and tunneled hemodialysis catheters.
"A fistula is one of three methods with which you can get dialysis where the blood is pulled out of the body, sent through a dialysis circuit, cleaned, and put back in," Dr. Patrick Neville said. "A fistula is simply a connection between the patient's own artery and own vein that is created surgically."
An AV fistula is created in order to create a pressurized circuit with which blood can flow close to the skin, so access can be achieved, and dialysis carried out. A vein by itself does not have high enough blood flow rates and pressure to be used in and of itself, thereby creating the need to create the connection between the vein and artery. The artery provides the pressurized arterial blood that allows the vein to then grow and mature, allowing access to be achieved, according to Dr. Patrick Neville. Patients have to meet certain anatomic criteria, however, to be a candidate for an AV fistula.
"The bigger and healthier the vein appears at certain locations leads to a higher chance of success," he said. "Each patient and their situation is unique, but the most common criteria with which we look at is size and quality of the vein."
For patients who don't meet the criteria for an AV fistula creation, they go on to receive an AV graft. The difference between a fistula and a graft is that instead of connecting the vein to the artery directly, like in a fistula, the graft procedure uses a specialized plastic tube connection between the vein and artery that functions as a conduit much like an AV fistula.
"The stopgap method if we can't use an AV fistula or AV graft is the tunneled dialysis catheters," Dr. Patrick Neville said. "The catheter is put in (through a vein in the chest or neck), and patients can go home with those. Tunneled dialysis catheters are rarely a long-term or permanent solution. It's used as a bridge until we can get something more definitive created."
As for permanency, Dr. Patrick Neville said that nothing in dialysis access creation or intervention is permanent.
"One of the quotes given to me by an attending surgeon during training was that dialysis access is learning to manage failure," he said. "Dialysis is not natural in the body. Our bodies were not designed to accommodate arteriovenous connections in this capacity for prolonged periods, and the two vessels in which you connect are designed differently and have different roles and physiological properties within them. Connecting the two takes two different systems and has them behave in an unnatural way. None of what we do is permanent, but it does allow the patient to have further use of their dialysis access site longer and hopefully can improve their quality of life while needing hemodialysis."
Dr. Patrick Neville said the ultimate goal with every dialysis patient is a kidney transplant. Dialysis is designed to perform the kidney function until the day when a transplant is possible. A small percentage of the U.S. population undergoing dialysis actually go on to have transplants causing kidney disease to become a chronic condition.
"So, what we do in the VAC allows us to create reliable access sites in new patients and hopefully sustain existing hemodialysis access sites longer and/or delay failure long enough, so that the patient can have reliable dialysis access when needed and thus live a better quality of life," he said.
Any provider can refer patients to the Metro East Dialysis Access Center without them being an established patient prior to treatment.
"When the doors are open, we're open to serve the region," Dr. Patrick Neville said. "We're staffed by all board-certified vascular and endovascular surgeons who offer an array of procedural expertise spanning everything from minimally invasive to open creation and then endovascular and open maintenance. There's no limit in terms of what we can or can't do in what is considered modern and new in dialysis access care."
The DAC offers a wide range of care that is customized to what is best for each patient who walks in the doors.
"We offer endovascular AV fistula creations for those who are deemed candidates," he said. "We have access and all the appropriate equipment to be able to create, maintain, and reestablish dialysis access on the spot. We have the full gamut of technical expertise to be able to get patients on their way and back into their dialysis routine safely. Each treatment plan will be catered to each individual patient's needs"
To learn more about the Metro East Dialysis Access Clinic, you can visit our website at www.memorialheartvascular.org/dialysis.