The Outstanding Leadership Award was implemented in 2020 to recognize leaders who have gone above and beyond to support co-workers as well as provide dedicated service to patients, families, and the community.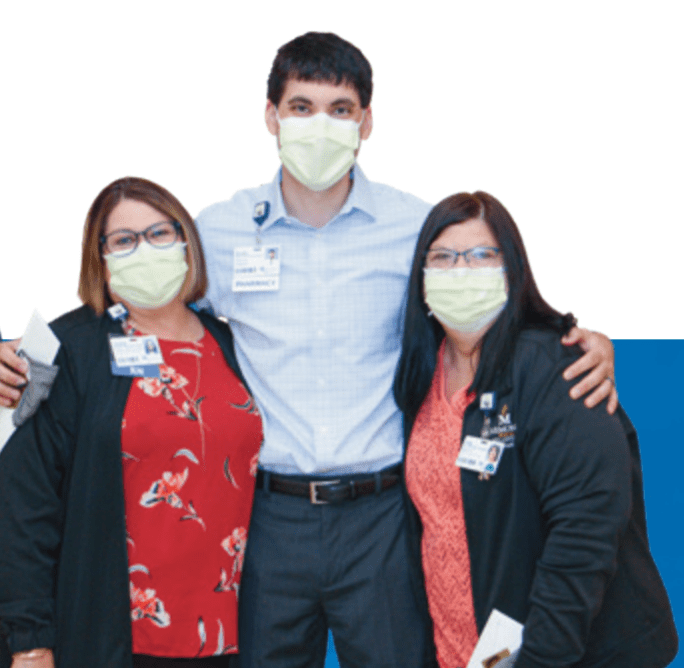 "To state the obvious, the past year and a half has been very different and extremely challenging," Memorial Hospital President Mike McManus said. "We have had to do things we have never done before. There were three individuals on this list of seven nominees who went above and beyond their regular duties to take on what many would consider another full-time job in addition to their day-to-day work." Memorial's 2020-2021 Outstanding Leaders of the Year are: Ryan Birk, PharmD, MS, BCPS, pharmacy director; Vickie Henry, RN, outpatient surgery center manager; and Pam Holbrook, radiology director.
"All three were instrumental in our COVID response, and we could not have served the community as well as we did without them," McManus added.
Birk and Holbrook led the effort to start up a community COVID vaccination clinic, while Birk and Henry teamed to open a monoclonal antibody infusion clinic.