The Rehabilitation Institute of Southern Illinois, a partnership between Encompass Health and BJC HealthCare, will open as a 40-bed inpatient rehabilitation hospital on Frank Scott Parkway in Shiloh near Memorial Hospital's Shiloh campus.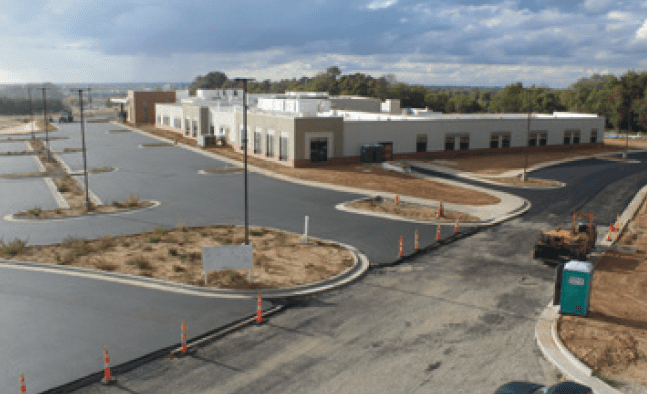 Complementing the local acute care services offered by Memorial, the hospital will offer physical, occupational, and speech therapies as well as 24-hour nursing care that aim to restore functional ability and quality of life. The hospital will care for patients recovering from debilitating illnesses and injuries including strokes and other neurological disorders, brain injuries, spinal cord injuries, amputations, and complex orthopedic conditions.
"Bringing an acute rehabilitation hospital to this region is a big win for the residents of Southwestern Illinois," said Michael McManus, Memorial Hospital president. "We are excited to work with Encompass Health to provide convenient access to these specialized services."
The hospital's medical staff will be comprised of physicians experienced in physical medicine and rehabilitation as well as other specialties including internal medicine, cardiology, infectious disease, and nephrology to assist in the medical management of a complex patient population. The hospital will feature all-private patient rooms, a spacious therapy gym with advanced rehabilitation technologies, an activities-of-daily-living suite, cafeteria, dining room, pharmacy, and therapy courtyard. Cassidy Hoelscher will serve as CEO of The Rehabilitation Institute of Southern Illinois.
Prior to joining Encompass, Hoelscher served in multiple leadership roles at Memorial Care Center (MCC) over the past 10 years. She has served as the administrator since 2016, leading a team of more than 160 employees at the facility, which provides patients with short-term skilled nursing and rehabilitative services. She previously served as director of rehabilitation services at MCC.